SAMPLE ABILITY TESTS
Good companies go to great lengths to match the right people to the right jobs. Since we spend between a quarter and a third of our time at work, it's important that our abilities and interests fit the requirements of the role.
Companies are increasingly choosing to employ ability tests, personality questionnaires and situational judgement tests in their screening process to increase efficiency and find people with the right potential for a role. Candidates will often face three types of job assessments: inductive reasoning, verbal reasoning, and numerical reasoning. To achieve high scores and impress potential employers, we recommend that candidates study and practice these tests. Give our practice tests a try below!
If you would like to take a full-length practice test to help prepare for an upcoming assessment, call us at 0844 292 0800 to set up a test.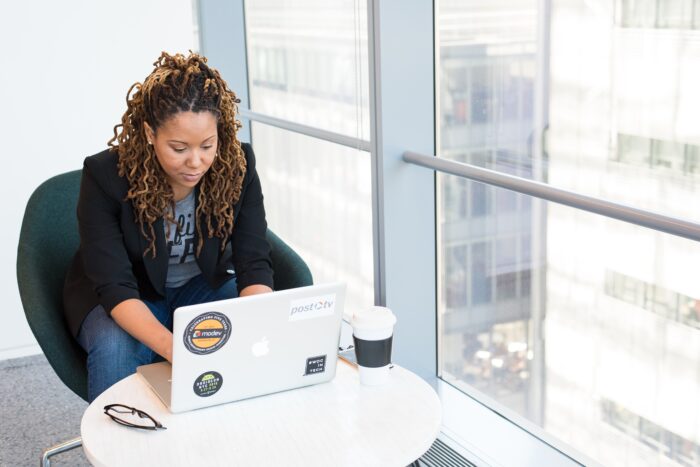 TEST 1 – INDUCTIVE REASONING
Inductive tests are designed to assess your ability to identify underlying patterns in information and predict outcomes using that information. These tests measure the ability to work flexibly with unfamiliar information and find solutions, and challenge you to think both conceptually and analytically.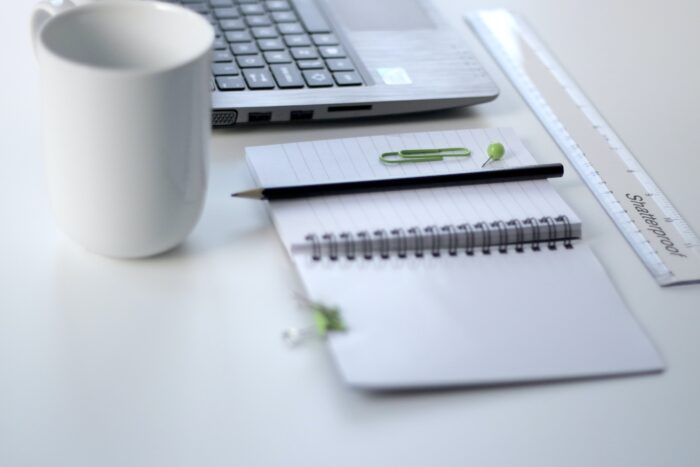 TEST 2 – NUMERICAL REASONING
This test is designed to measure your ability to understand and reason with numerical data. In order to better simulate job situations, the use of a calculator is allowed. You are asked to use the facts and figures presented in variable statistical tables to answer questions designed to access your skills of numerical evaluation.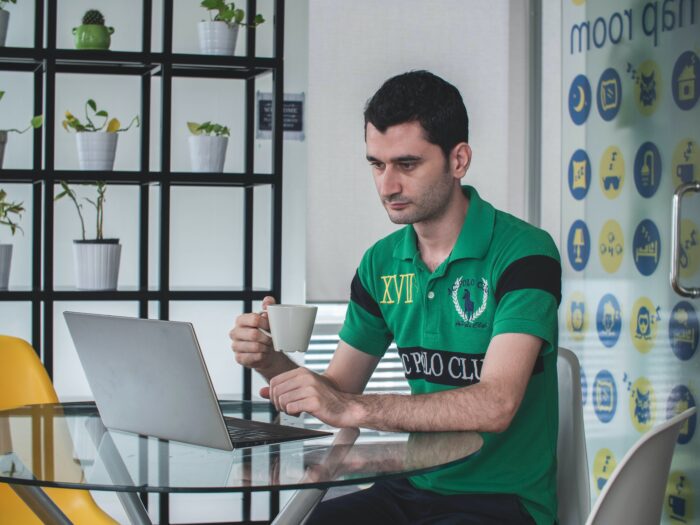 TEST 3 – VERBAL REASONING
This test is designed to find out how well you are able to evaluate the logic of various kinds of arguments. It consists of a series of passages, each of which followed by several statements. Your task is to evaluate each statement and decided which it is true or untrue, or whether there is insufficient information to make a judgement.
PRACTICAL GUIDES TO DIFFERENT ASSESSMENT TYPES
As they say, practice makes perfect – and if you are a visual learner, you may find these videos from best-selling author and career coach Richard McMunn to be quite helpful in completing various types of job assessments. Try your hand at practicing some of the questions he presents in these videos, and you'll be all the more prepared for your next candidate assessment.
INDUCTIVE REASONING
Inductive reasoning assessments measure your general mental abilities through identifying patterns and consistencies among various images and predicting what is next in the sequence. These types of tests are popular in application processes because they are believed to be great predictors of job performance and your ability to complete work activities to a high standard. Inductive reasoning tests also level the playing field, as no prior knowledge is needed to achieve a high score. However, this does not mean you are guaranteed to score highly on your first try – like any test, inductive reasoning requires practice to improve your response time and familiarise yourself with various methods. Try out some examples with the video below.
Inductive Reasoning Tips:
Inductive reasoning tests will ask you to assess patterns and find the next pattern in the sequence. To solve, pick one particular element of the pattern and notice how it changes across the sequence. Then compare this to the answers you have available and narrow down the answer through process of elimination.
You may also be asked to select a figure from the sequence which is the 'odd one out.' Analyse commonalities between the shapes in the sequence, and deduce which shape is unlike the others.
Practise, practise, practise! The best way to get accustomed to this type of test is through question drills. Over time, you will become more attuned to patterns and sequences.
NUMERICAL REASONING
Numerical reasoning tests measure not only your ability to complete various types of maths, but also to deduce conclusions from the extensive information you are presented with. These more complex problems might manifest in the form of bars, graphs, or charts, and they often take multiple steps to solve. To tackle numerical reasoning problems you need to be able to work quickly and efficiently under pressure, which often takes practice to master. In a job setting these skills are vital at every experience level, whether it be graduate positions or upper management. Why not begin with a few tester questions below?
Numerical Reasoning Tips:
Numerical reasoning tests will measure how quickly you can answer mathematical questions. To prepare, practice before the real test with questions under timed conditions.
You will be measured on accuracy and can lose points for incorrect answers – so do not make random guesses!
The best way to prepare is by practising many different types of sample questions before the real test. Be sure to review your addition, subtraction, multiplication, division, percentages, ratios, degrees, and number sequence patterns.
VERBAL REASONING
Verbal reasoning tests explore one's ability to navigate arguments logically to make objective decisions. You could be tasked with differentiating between strong and weak arguments, identifying when assumptions have been made, deducing answers based on the facts provided, interpreting whether a given conclusion is logical, or inferencing conclusions based on the information in the passage. The skills measured by this assessment are especially useful in predicting how you will analyse scenarios, evaluate arguments, and draw conclusions from data when you are on the job. Give it a try with the video below!
Verbal Reasoning Tips:
When taking a verbal reasoning test, you will be presented with three ways to answer: 'true,' 'false,' or 'cannot say.' Choose 'true' if the statement can be verified by something explicitly or implicitly mentioned in the text. Choose 'false' if there is evidence in the text which contradicts the statement. Choose 'cannot say' if there is not enough evidence in the text to prove the statement is true or false.
Answer based solely on the information provided in the text, regardless of what you know as fact.
Do not spend too much time reading the whole passage several times over; scan the passage for words or phrases that are relevant to the question.
Having worked with Jo for some years, I'm delighted to be able to recommend her and JTR. I have always respected Jo's tenacity in sourcing the right candidates that equally fit the technical and cultural requirements, for both the companies and the candidates she represents. Jo ensures the right amount of time is taken to really understand the needs of the business and this is a rare attribute. I have appreciate Jo's candour and the value she places on getting it right for everyone. Her flexibility and resourceful outlook have been a great asset to Twinings broadly across our organisation. Many thanks Jo.
Sundae Spiers FCIPD
Human Resources Director, Aspire Defence Services Limited
I would like to thank you for your efforts and time that have resulted in my new job. It was my first nice experience when dealing with a recruitment agency and a successful one at that. Your approach and determination have been very refreshing and reassuring. I am very impressed and grateful for all that you have done to help me secure this position. I'm starting on the 1st Feb and can't wait. Reaction Engines is a great company with a really nice team that I know I will get on well with.
I wish you and your agency all the best, you truly stand out above the market standard and provide a great service.
Grzegorz Szylo
IT Infrastructure Engineer, Reaction Engines
I have used Jo and the team on a few occasions in the past decade both for temporary and permanent recruitment roles at Ferguson. I have no hesitation in recommending them they are very tuned into the M4 corridor and know all the best candidates. Jo takes the time to get to know her clients and to carefully understand their requirements so that she can get a short list right with a strong bench of candidates. Ferguson has got some outstanding hires from working with Jo in recent years and we love her roll up the sleeves and can-do approach.
Mark Fearon
Director of Communications & IR at Ferguson PLC
When someone is recommended to you by an esteemed colleague, in this case Group HR of a Footsie 100 Company, expectations are high. Jo Thompson exceeded these in every aspect. Jo got the two briefs exactly and then improved on them. She took thoroughness to a new level and collaborated and steered the process with charm and discretion. We would not have achieved anything like the outcomes without Jo. It was a pleasure working with her and I would love to work with her again.
Denise O'Donoghue
Executive Chairman, 110% Content
Thank you for your help in fulfilling our last two vacancies. I feel we have developed a great working relationship and on each occasion you really understood the type of person suitable for the roles we were seeking to fill. You presented us with an excellent shortlist of candidates for interview and for each vacancy we would have been happy to recruit more than one of the candidates. You respected our timescales and offered advice and guidance without placing undue pressure on us to make a decision.
Jill Owen
Office Manager, Greenham Trust
Jo and her team were instrumental in resolving a difficult recruitment issue for us.
In contrast to other Agencies, we found that Jo listened to our requirements and, most importantly, used these as the basis for her candidate evaluation. I found this particularly helpful, the focus was tailored to us and not simply the standard template of a CV database search. Also, Jo was prepared to challenge us with her experience, often to the detriment of a potential immediate vacancy fulfilment and securing a fee in doing so.
Richard Cunningham
Global Category Leader, Twining & Co
I have experience of working with a large number of recruitment agencies, both through my work and for my own personal job searches, and working with Jo Thompson Recruitment is among the best experiences I have had of working with an agency. As well as being very helpful and supportive throughout the process, Jo was very knowledgeable about the role, company and their requirements. Her help and support ensured that I secured the role that I was interviewing for, through Jo Thompson Recruitment.
Renee Jacobs
Business Project Manager, Actual Experience
Thanks for all your help with this appointment; you have been fantastic and really got to the essence of the right person for the job!
Gemma Wildman
Executive Assistant, Twinings UK and Ireland
I have worked with a number of recruitment agencies and can honestly say that Jo and her team stand out from the crowd. You really feel that Jo is on your side and endeavouring to find you the right role, not just any role. You build an honest and trusting relationship where she truly understands what it is you're looking for – for me this was paramount and where so many other agencies fail. Jo Thompson Recruitment would be my first call every time.
Nathalie Haysom
Temporary Associate
Jo Thompson has been recruiting for Wolseley Group Services for many years now, in several different functions and varying levels of authority. What I like most about working with Jo is that what you see is what you get, she's always honest, if she thinks she can find the right person, she will. If she doesn't, she will be up front and tell you from the start. Jo has an incredible talent of not only finding the candidate with the right experience, but more importantly able to find the right fit when it comes to culture and what does the team need. I have yet to meet another recruitment consultant who is able to achieve this as many times as Jo has. I would have no problem in recommending Jo to any prospective clients.
Tash Farquhur
Head of HR, Wolseley Group Services & Central Europe at Wolseley
I found Jo to be very knowledgeable on the company and industry. Jo maintained contact well at all stages of the recruitment process and throughout my role, always remaining helpful and professional. I would not hesitate to recommend Jo and her team to anyone looking for a new role.
Sarah Rixon
Temporary Associate
The difference with JTR is that the candidate is just as important as the client! – even though recruitment agencies are obviously client-driven.
Linda Mansfield
Temporary Associate
I have had the pleasure of working with Jo and her team on several senior level assignments within my new role, including being hired via JTR initially for the HR Director role I now hold. I would highly recommend JTR as they are excellent communicators from candidate and business entities. The approach and style taken reflects the great business values of the recruitment sector and Jo herself is excellent at what she does in finding the right talent and keeping the business dynamics in mind.
Dan Creed
HR Director, Executive Serviced Apartments (esa) Limited
I first worked with Jo during my time at Porsche where she helped to recruit some high calibre individuals for both the Retail and Head Office businesses. Each recruitment process was carried out to the highest standard with honesty and integrity. As a result of this I have remained in contact with Jo throughout my career and wherever possible have called on Jo's expertise and skills to help me in a variety of recruitment and development assignments. Most recently I have contracted Jo to help with our Sales Excellence workshops at Twinings which consisted of set up and content of 4 development days for our sales team, running the days and providing 1-2-1 developmental feedback for each individual. This programme has been invaluable to provide all our sales employees with a detailed 12 month development plan. Great work Jo!
Bridget Marshall
HR Direct, Twinings UK and Ireland